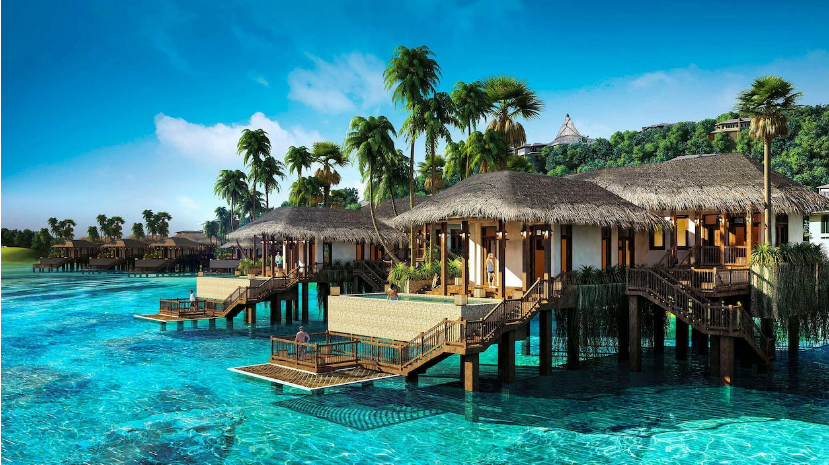 Europe Villas
Find your Perfect Villa Escape in Europe's Most Scenic Regions.
Welcome to Europe Villas, your ultimate guide to discovering the most luxurious and breathtaking villas across Europe. From the sun-kissed coasts of the Mediterranean to the snow-capped peaks of the Alps, Europe is home to some of the world's most stunning villas, each with its own unique charm and character. Our website is dedicated to providing you with all the information you need to plan your dream vacation in one of these exquisite properties. Whether you're looking for a romantic getaway, a family vacation, or a luxurious retreat with friends, Europe Villas has something to suit every taste and budget. So come and explore the magnificent villas of Europe with us and get ready to create unforgettable memories that will last a lifetime.
Villas
Villas are typically large, luxurious, and private homes that are often located in scenic or exclusive areas, such as beachfront, mountainsides, or gated communities. Villas are often used as vacation homes or as primary residences for those who value privacy, comfort, and space.
Villas usually offer a range of amenities, such as swimming pools, gardens, outdoor dining areas, and high-end appliances and furnishings. They are designed to provide a comfortable and luxurious living experience, with a focus on relaxation and enjoyment.
Villas can be found in many different styles, from traditional to modern, and can vary in size from small cottages to sprawling estates. They are popular in many parts of the world, including Europe, the Caribbean, and Asia.
Frequently Asked Questions
What is a villa?
A villa is a large, luxurious house or estate, typically located in a desirable location such as near a beach, in the countryside, or in a city center. Villas are usually privately owned and offer amenities such as a swimming pool, gardens, and often come with staff to cater to the needs of the guests.
How is a villa different from a hotel?
Villas differ from hotels in that they offer a more private and exclusive experience. While hotels typically have many guests staying in the same building, villas are standalone properties that are rented out to one group of guests at a time. This allows for greater privacy and personalized service. Villas also tend to be larger than hotel rooms and often come with more amenities such as a private pool, gardens, and kitchen facilities.
How much does it cost to rent a villa?
The cost of renting a villa can vary widely depending on factors such as location, size, and amenities. Generally speaking, villas tend to be more expensive than hotel rooms, but can be a good value if you are traveling with a group or family. A small villa in a popular vacation destination might start around $500 per night, while a larger, more luxurious property could cost several thousand dollars per night.
What should I look for when renting a villa?
When renting a villa, it's important to consider factors such as location, size, amenities, and reviews from previous guests. You should also pay attention to the layout of the property, the number and size of bedrooms, and any extra services or staff that are included. It's also a good idea to communicate with the owner or rental agency to make sure the property meets your specific needs and expectations.
Are villas suitable for families with children?
Yes, villas can be a great option for families with children. Many villas offer child-friendly amenities such as play areas, high chairs, and cribs, and the added privacy and space can be particularly appealing to families. However, it's important to check with the property owner or rental agency to make sure the property is safe and suitable for children of different ages.
Want to know more? Please watch this video: